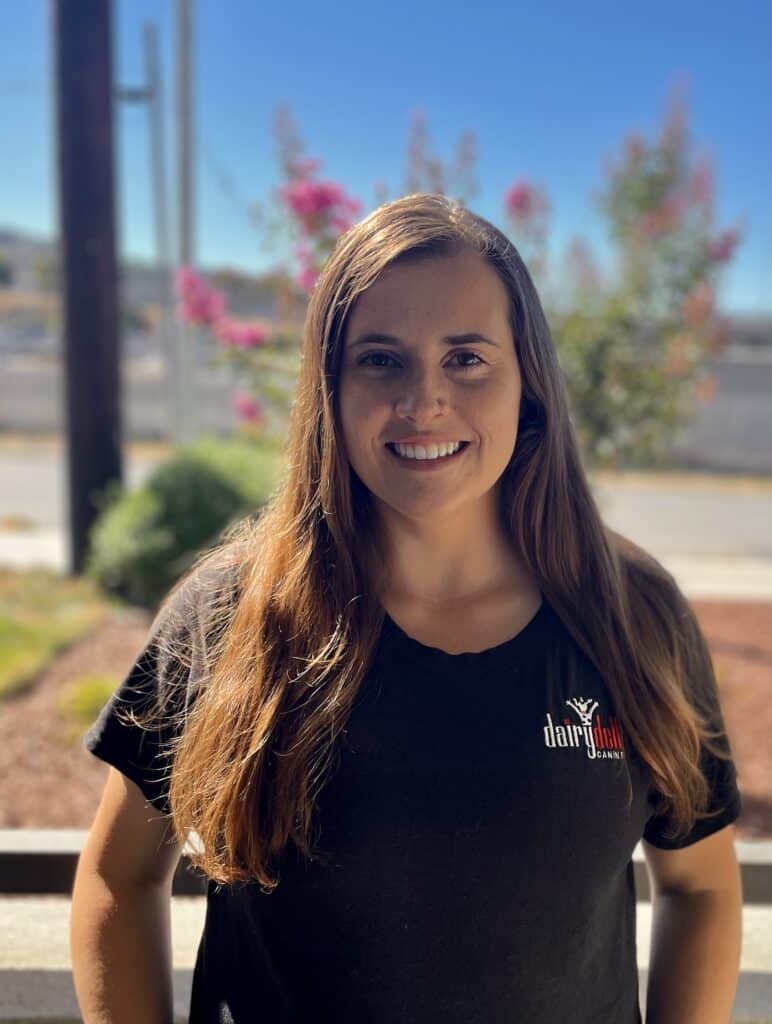 Kara
Hi, my name is Kara, and I am proud to be a part of Dairydell's amazing dog training team. I became a dog trainer after working in an animal shelter and watching countless dogs surrendered for behavior issues. At that time, I knew what I wanted to do for the rest of my life. Dog training has been the most gratifying experience. I couldn't imagine doing anything else.
KC
Hey there, I'm KC! I am a trainer and media manager here at Dairydell. Training dogs and helping build connections between people and their pets is such a fulfilling experience and one of my favorite parts of working here. I love teaching classes and interacting one-on-one with people and their dogs. Seeing that lightbulb moment never gets old!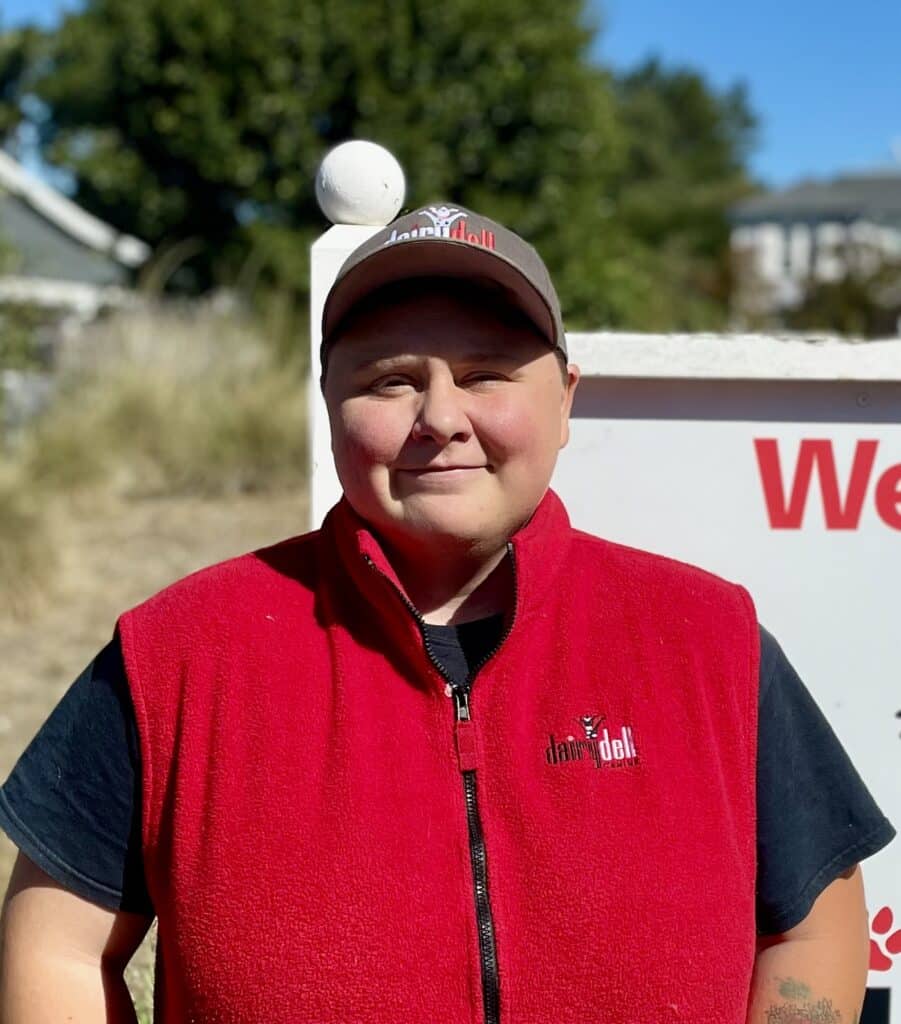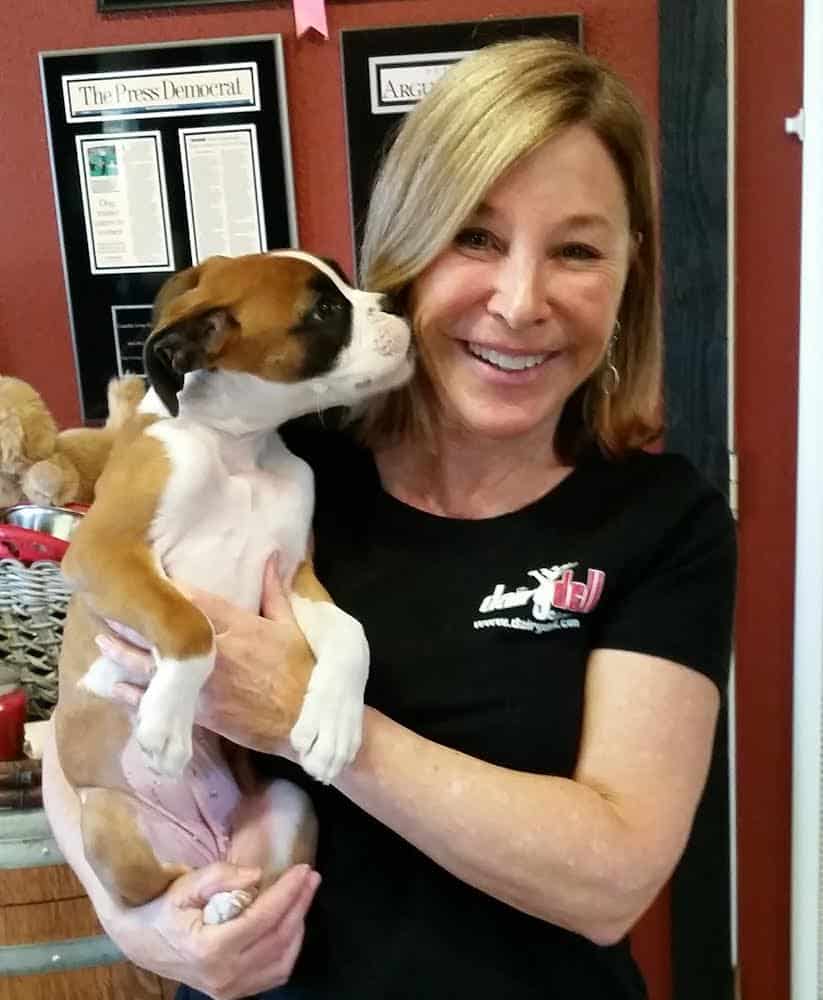 Lesley
As a trainer at Dairydell since 2003 and a former elementary school teacher, one of the best ways to help dogs is to first be skilled at connecting with all family members to help them better understand their dog's unique personality and identify and teach the best techniques and strategies for long-term success. I have a strong background in all the basics—obedience through advanced off-leash work—for those ever-important house manners. I also teach Sniffer Dog classes as well as guide people interested in therapy dog work.
Taylor
Since I was a little girl, I have always enjoyed animals. As a dog trainer, I love being able to help people and dogs create positive relationships together. I love Dairydell because of the wonderful environment they provide for dogs, owners, and staff. I grew up with dogs; I have a Bernese Mountain Dog and a cattle dog, an Australian Shepherd mix, and I enjoy hiking with them. My other passion is working and training my Arabian horse.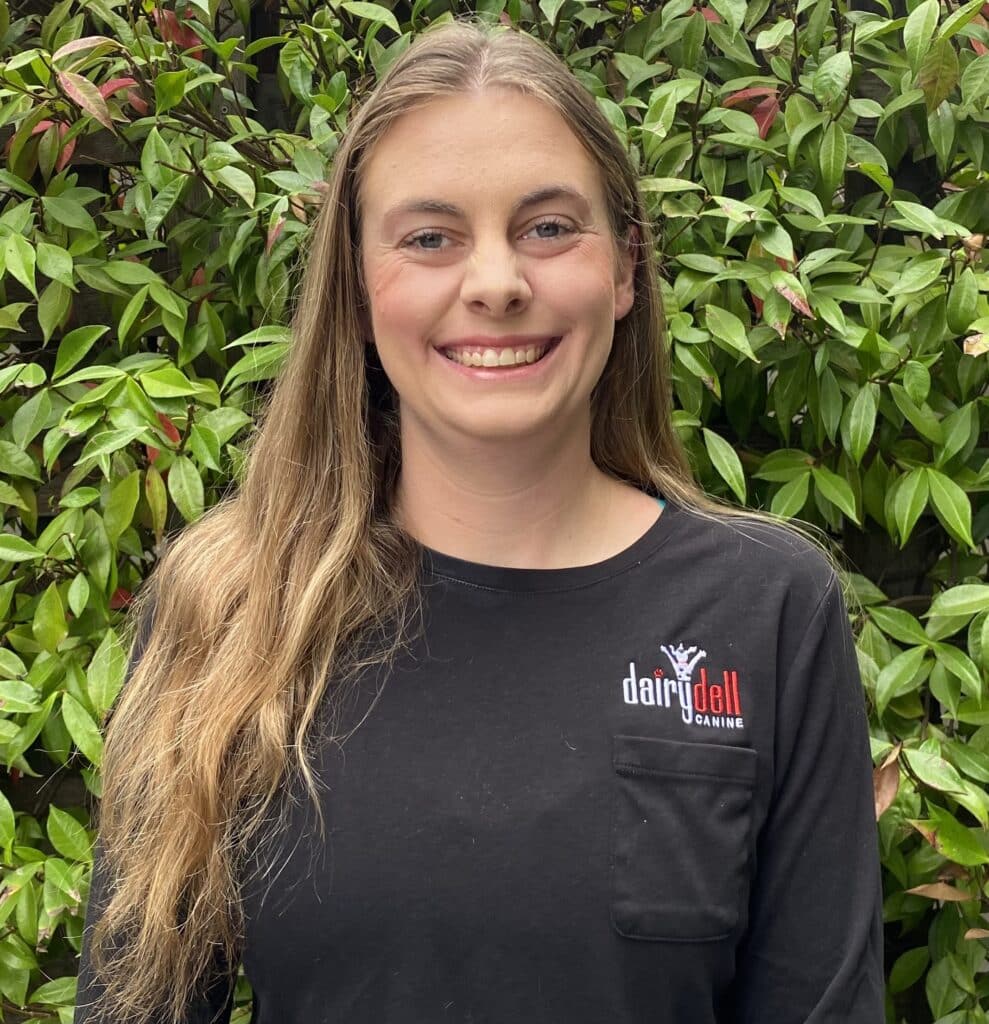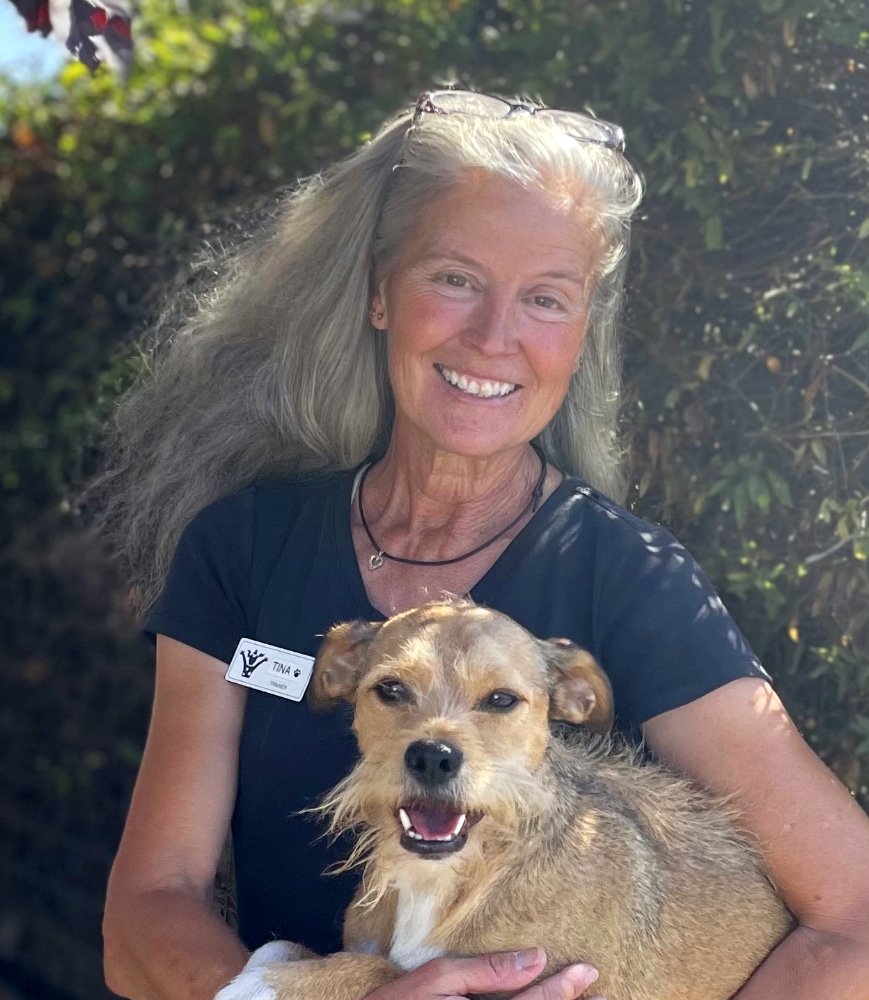 Tina
What I love about being a trainer here at Dairydell is that every day is a new day with a dog in training!  They can be struggling with a concept or command, and then, suddenly, they "Get It" and are quite proud of themselves! I love working at Dairydell because of the positive work environment and the way that Camilla supports and encourages each of us like we are family!  Thank you, Camilla!