Besides our great training services, Dairydell is a really fun place for your dog to board  while you are away from home.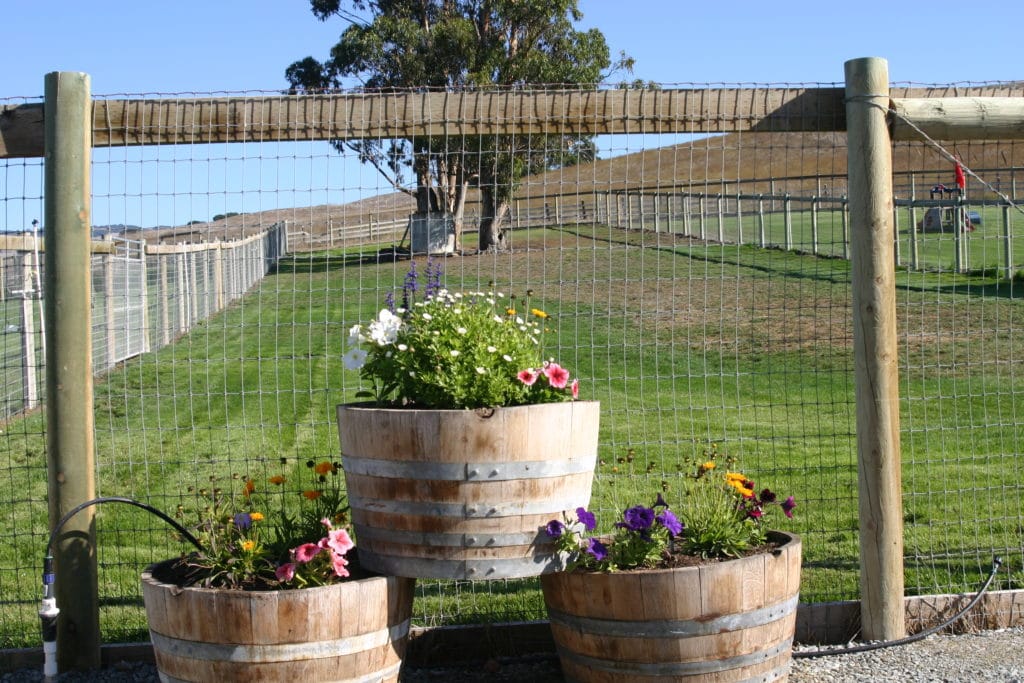 Unlike other dog hotels or warehouse facilities, our doggie dude ranch offers fun on a real farm, with big fenced fields and real fresh air.
Your social dog might stay in our Bunk House accommodations, enjoying the daily company of other dogs, or he may be more comfortable in a relaxing Private Suite, with at-will access to a comfortable room and a generous outdoor run with doggie neighbors on either side. Either way, your dog will rate us "5-Bones" and beg to come back!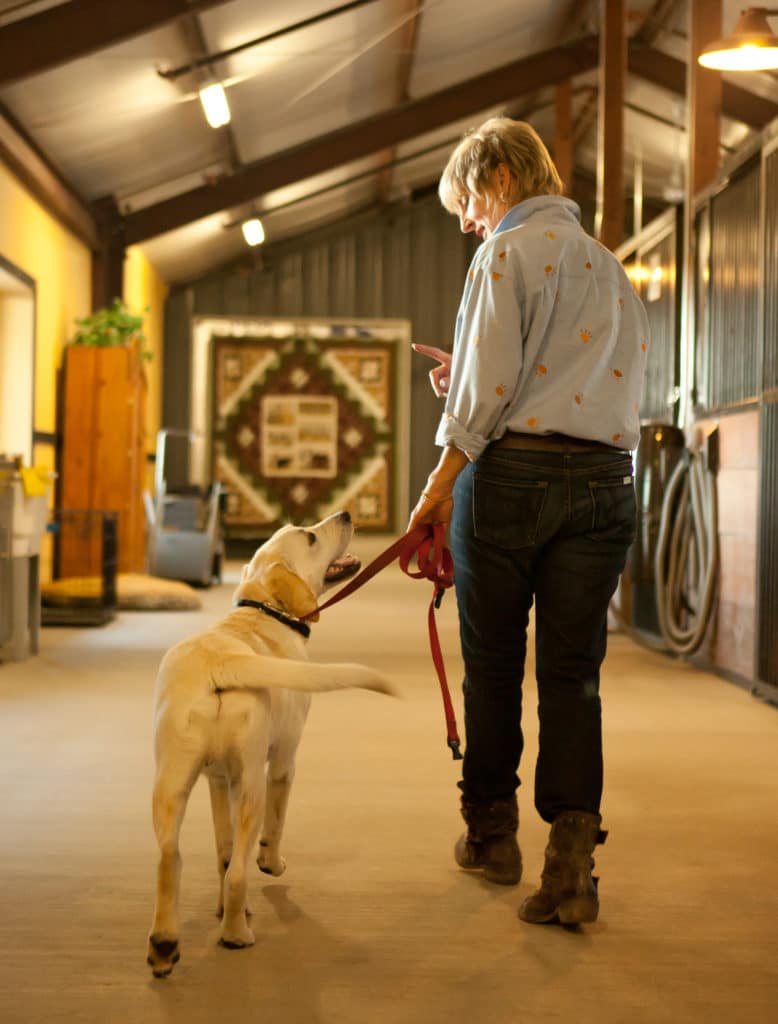 Dog Kennel Boarding Reservations
Greetings to our Dairydell Family,
As you know, this last year has brought unprecedented challenges to all small businesses in California, not the least of which, us at Dairydell.
Keeping the quality of our facility and care at top level has always come at a price, but over the past two years (and the past 6 months in particular), this price of doing business has skyrocketed. Not only has the cost of materials increased dramatically, from our dog food to the propane that keeps your dog cozy during their stay, but the competition for good employees is fierce, resulting in a type of "wage war inflation" where it's nearly impossible to compete.

Clearly we will need to increase our rates in 2022, but we feel it's premature to set a firm figure until the economic landscape has settled into its "new normal". In the meantime, we need to keep the business healthy, so here's our plan:
Until we can set firm rates for 2022, we are setting some new, "Transitional Rates " for our boarding as shown below. Any advance January boarding reservations already on the books will be grandfathered at our current rates, however all new boarding or daycare requests made for 2022 dates will be billed at the new transitional rates until the final rates are set.
The Bunk House (Transitional Rates):  $65/night
Your dog enjoys the daily companionship of other dogs, in a group setting. (Note: Bunk House accommodations may not be appropriate for dog-aggressive dogs, intact males, females in season, "pushy" dogs, and some breeds.) We do reserve the right to move dogs out of the Bunk House and into Special Needs Suites if they do not play well with others.
"Miss Kitty's" Private Suites (Transitional Rates):   $78/night
Our Private Suites feature at-will access to a private room or spacious outdoor run. A comfortable bed, heating and air-conditioning, and a peaceful setting is perfect for nervous dogs, senior dogs, dogs with special needs, or those that require private play. Of course, all of our "optional extras" are available to Private Suite visitors, as well.
Dairydell feeds a high-quality, chicken and rice kibble as part of our boarding service. We will also be happy to feed your own dog food, if you provide it, and give required medications at no additional cost.
Extra Services for Our Guests
Extra Services for Our Guests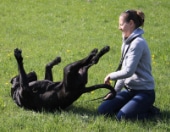 $20 / 15 minutes (2 for $35)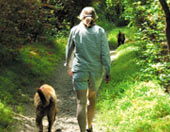 $20 / 15 minutes (2 for $35)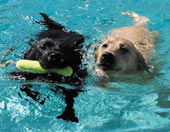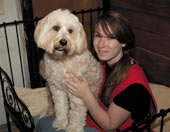 $20 / 15 minutes (2 for $35)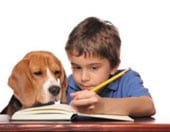 $20 / 15 minutes (2 for $35)
OFFICE HOURS
Monday – Friday: 9am – 12pm and 1pm – 4pm
Sat/Sun: 9am – 12pm only (Sunday by appointment only – 9am to 12pm)
BUNKHOUSE (Transitional Rates): $65 / night
PRIVATE SUITE (Transitional Rates): $78 / night