Besides our great training services, Dairydell is a really fun place for your dog to board  while you are away from home.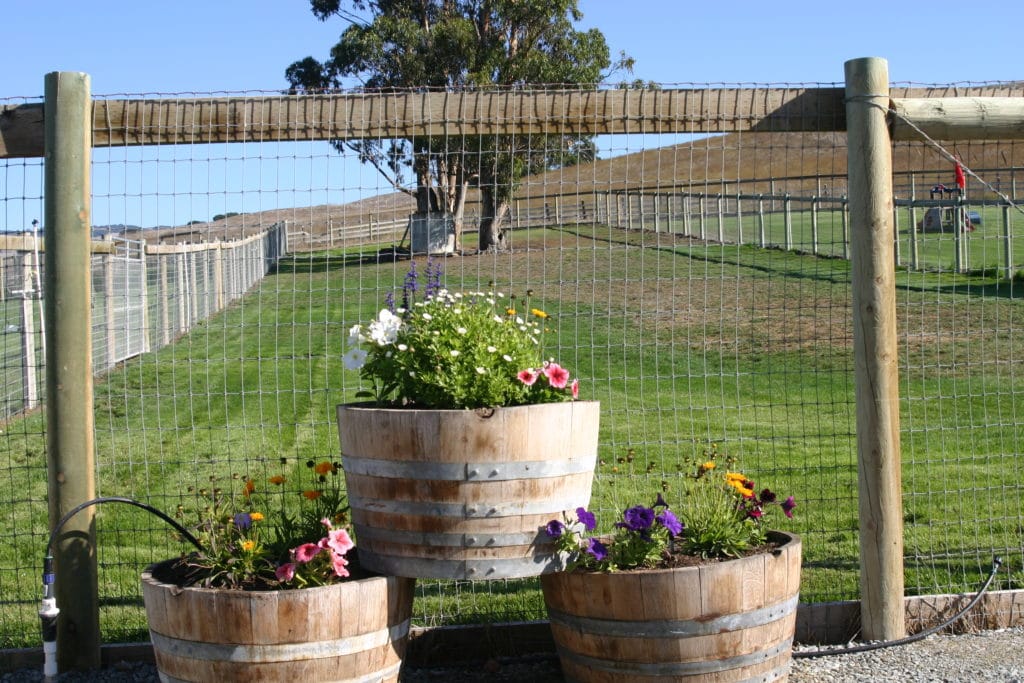 Unlike other dog hotels or warehouse facilities, our doggie dude ranch offers fun on a real farm, with big fenced fields and real fresh air.
Your social dog might stay in our Bunk House accommodations, enjoying the daily company of other dogs, or he may be more comfortable in a relaxing Private Suite, with at-will access to a comfortable room and a generous outdoor run with doggie neighbors on either side. Either way, your dog will rate us "5-Bones" and beg to come back!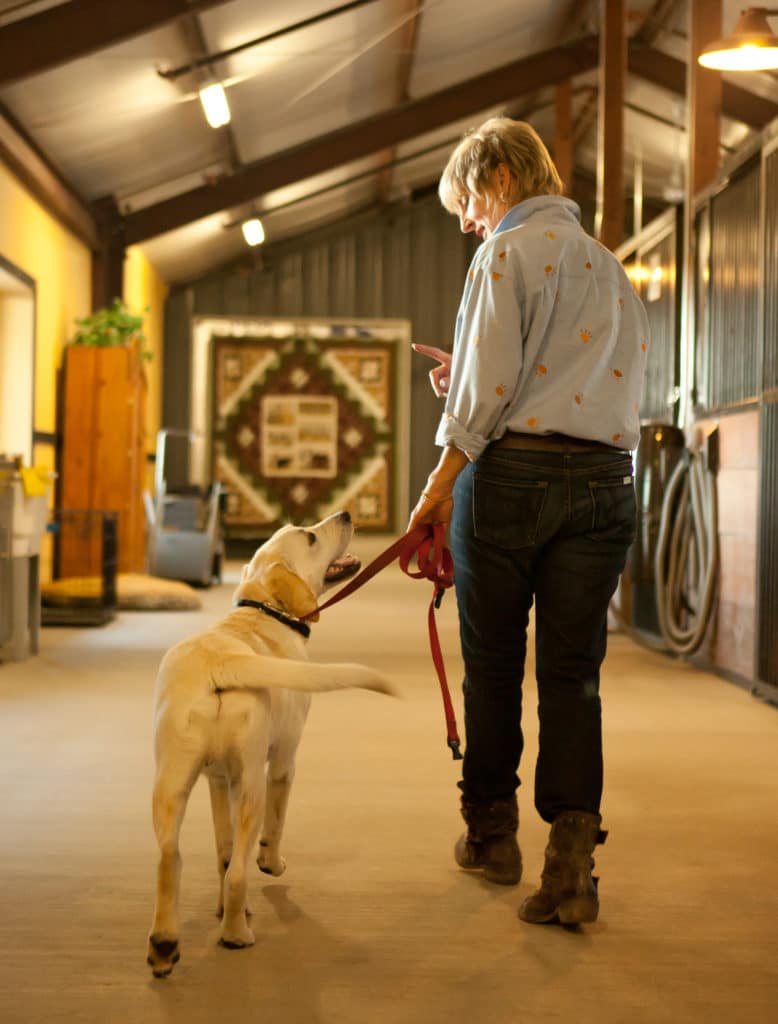 Dog Kennel Boarding Reservations
The Bunk House  $59/night
Your dog enjoys the daily companionship of other dogs, in a group setting. (Note: Bunk House accommodations may not be appropriate for dog-aggressive dogs, intact males, females in season, "pushy" dogs, and some breeds.) We do reserve the right to move dogs out of the Bunk House and into Special Needs Suites if they do not play well with others.
"Miss Kitty's" Private Suites   $72/night
Our Private Suites feature at-will access to a private room or spacious outdoor run. A comfortable bed, heating and air-conditioning, and a peaceful setting is perfect for nervous dogs, senior dogs, dogs with special needs, or those that require private play. Of course, all of our "optional extras" are available to Private Suite visitors, as well.
Dairydell feeds a high-quality, chicken and rice kibble as part of our boarding service. We will also be happy to feed your own dog food, if you provide it, and give required medications at no additional cost.
Extra Services for Our Guests
Extra Services for Our Guests
Fast 5 Turnaround - Professional Training You Can Afford.
Now you can "sample" the Board & Train Services that everyone's been raving about at Dairydell.
For a Special Low Price
of $725
Our regular, full service board & train weeks start at $1,250/week… but now Dairydell is offering a 5-session Introductory training program for just $725!  A great way to experience for yourself how effective our nature-based training system can be for dogs, as our professional trainers work on
Pulling
Leash Reactivity
Jumping
And once you have these basics, so much more training is possible for you and your dog!
"We picked up Gracie after the Fast 5 yesterday. What a miracle!
She has been a pleasure to walk with. We are grateful that you have made our walks with Gracie something to look forward to. 
We 3 are happy campers for sure!!"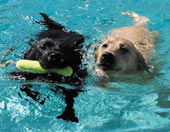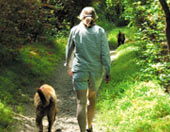 $15 / 15 minutes (2 for $25)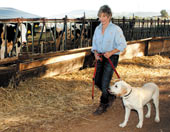 $15 / 15 minutes (2 for $25)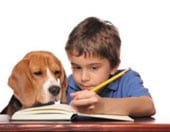 $15 / 15 minutes (2 for $25)

$15 / 15 minutes (2 for $25)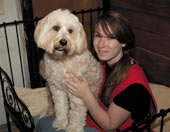 $15 / 15 minutes (2 for $25)
OFFICE HOURS (See Temporary Hours Below):
Monday – Friday:  9am – 12pm and 3pm – 6pm
Saturday:  9am – 4pm
Sunday:  Closed. Drop-Offs & Pickups Only 10am – 12pm
TEMPORARY OFFICE HOURS (as of July 1 2020):
Monday – Friday: 9am – 12pm and 1pm – 4pm
Saturday: 9am – 12pm, Zoom or Video Training Grad Classes
Sunday: 9am – 12pm, Training Dog Check-in Day (By Appointment)
BUNKHOUSE: $59 / night
PRIVATE SUITE: $72 / night