Online Dog Training with a Professional Coach in Real Time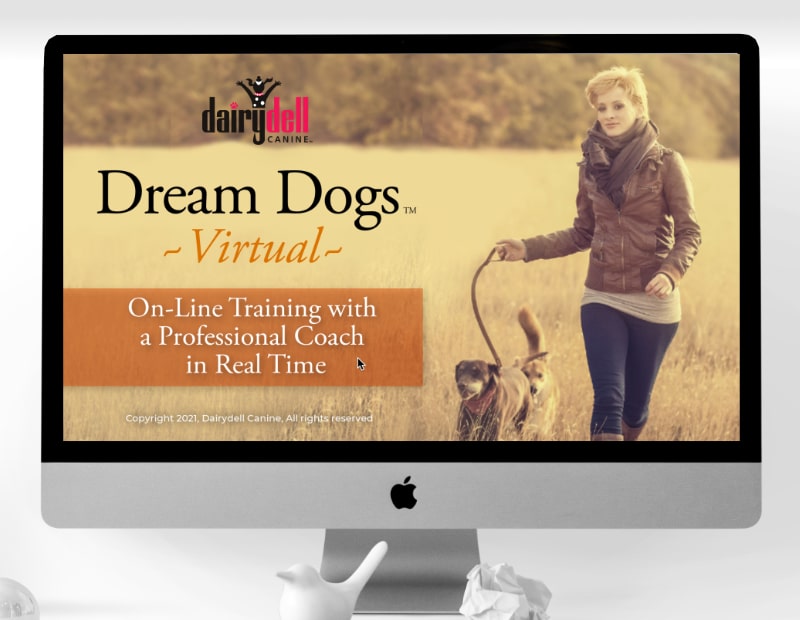 The perfect training solution for those dog owners who want the renowned Dream Dogs ™ obedience training offered by Dairydell Canine in Northern California, but for whom live-in board & train is not feasible.
In Dairydell's new Dream Dogs Virtual ™, YOU are training your dog, but in the nature-based Dairydell Method, with a virtual professional coach helping you step-by-step, rather than in-person classes.  We teach you how to think like a dog to train your dog – wherever you are!
Once you select your course Module, you are assigned your Zoom class coaching sessions. (3 for Modules One or Two)
Module One Online Sessions:  Saturdays at 11:00am
Module Two Online Sessions:  Saturdays at 1:00
Online Dog Training Class Registration
Check box next to desired class(es) and date(s) then scroll to fill in your personal information below and make payment. Have Questions? Scroll down to footer at bottom of page and fill in the secure form. Or call (707) 762-6111