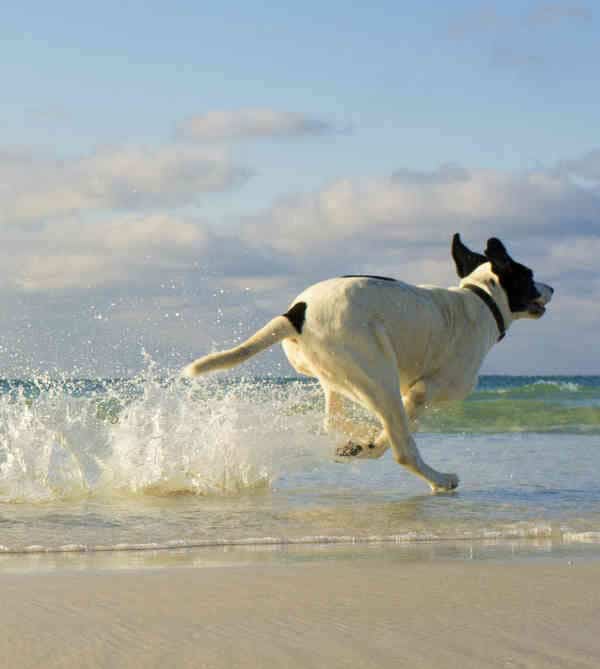 The Gold Standard: Package Includes Lifetime Maintenance Classes.
Complete Package
$5400
As Add-On: $1450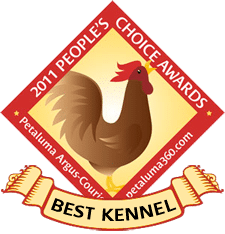 If you are shopping around for trainers in Marin or Sonoma County, here are some reasons to choose Dairydell:
Greater distance freedom for beaches, trails and wide open spaces under higher distractions. Life-saving emergency commands to keep your dog safe, like Stop and Drop and out-of-sight Whistle Recall are included. Our most complete training for your ultimate dog!

Board and Train - Features Comparison
Behavior
Wide Open Spaces
4 Weeks
Off Leash & BMS
3 Weeks
Dog About Town
2 Weeks
My Home Companion
1 Week

Stay

Come

Pulling

Jumping

Barking

Stealing Stuff

Bolting

Leash Aggression

Training Equip. Package




Sit

Down

Heel on Loose Leash

Wait

Leave It

Intro to Hands-Free Walking

Hand Signals

Come (with Greater Distraction)

Hands-Free Walking

Off-Leash Hiking/Play

Whispered Commands

Distance Distracted Come

Emergency Stop/Drop

Field Whistle Recall

"Find Me" Emergency Recall

Owner Class – Basic

Owner Class – Intermed.

Owner Class – Advanced

Owner Class – Master

MAINTENANCE

1 Month Maintenance Class

6 Month Maintenance Classes

1 Year Maintenance Classes

Lifetime Maintenance Classes
Board & Train Features Comparison
Swipe to reveal table columns on right side
Behavior

4 wks

3 wks

2 wks

1 wk

Stay

Come

Pulling

Jumping

Barking

Stealing Stuff

Bolting

Leash Aggression

Training Equip. Package




Sit

Down

Heel on Loose Leash

 

Wait

 

Leave It

 

Intro to Hands-Free Walking

 
 

Hand Signals

 
 

Come (with Greater Distraction)

 
 

Hands-Free Walking

 
 

Off-Leash Hiking/Play

 
 
 

Whispered Commands

 
 
 

Distance Distracted Come

 
 
 

Emergency Stop/Drop

 
 
 

Field Whistle Recall

 
 
 

"Find Me" Emergency Recall

 
 
 

Owner Class – Basic

Owner Class – Intermed.

 

Owner Class – Advanced

 
 

Owner Class – Master

 
 

MAINTENANCE

Ongoing Maintenance Classes
@ $35

6 Month Maintenance Classes

 

1 Year Maintenance Classes

 
 

Lifetime Maintenance Classes