Transformational Leadership with Leash Manners & Household Control
YOUR OBEDIENCE FOUNDATION: Jaw-dropping improvement in leash manners, household control and your canine relationship… with just 3 magic commands!
premium board & train in northern california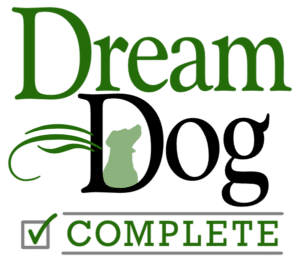 Training Your Dog from the Inside Out!
This Training Package Includes:

If you are shopping around for trainers, here are some reasons to choose Dairydell:
We are the ONLY Board and Train featuring dog training for women.
We are the ONLY Board and Train offering a modular program with entry level options as short as 1 week, with additional modules which can be added a week or more at a time at any future date.
We are the ONLY Board and Train which focuses as much on service "after the sale" as we do on making the sale. When your dog "graduates", it is just the beginning of our relationship. Owner training classes at our Petaluma Training Facility are included in every training package and ongoing Maintenance Classes are held on Saturdays for all our graduates, all year long!
We've never had an advertising budget. Instead, we invest in your success so you will send your friends. Our amazing business has been honestly built on sincere referrals from grateful clients and there's no better marketing plan we can think of. 
We look forward to serving you and your dog soon!
If you are looking for a "Cookies-Only" training program, this may not be the program for you.
However, if you want to STOP unwanted behaviors the way a mother dog would quietly but clearly teach her young, you'll be amazed and thrilled!
Find out more about our Nature-Based Training by watching the following video.
Board and Train - Features Comparison
Behavior
Wide Open Spaces
WEEK FOUR
Off Leash
& By My Side
WEEK THREE
Dog About Town
WEEK TWO
My Home Companion
WEEK ONE

Stay

Come

Pulling

Jumping

Barking

Stealing Stuff

Bolting

Leash Reactivity

Training Equip. Package




Sit

Down

Wait

Leave It

Intro to Hands-Free Walking

Hand Signals

Come (with Greater Distraction)

Off-Leash Hiking or Exercise

Whispered Commands

Distance Distracted Come

Emergency Stop/Drop

Field Whistle Recall

"Find Me" Emergency Recall

Owner Class – Basic

Owner Class – Intermed.

Owner Class – Advanced

Owner Class – Master
Board & Train Features Comparison
Swipe, if necessary, to reveal columns on right side
Behavior

4 wks

3 wks

2 wks

1 wk

Lifetime Maintenance Classes

Stay

Come

Pulling

Jumping

Barking

Stealing Stuff

Bolting

Leash Reactivity

Training Equip. Package




Sit

Down

Wait

 

Leave It

 

Intro to Hands-Free Walking

 
 

Hand Signals

 
 

Come (with Greater Distraction)

 
 

Off-Leash Hiking or Exercise

 
 
 

Whispered Commands

 
 
 

Distance Distracted Come

 
 
 

Emergency Stop/Drop

 
 
 

Field Whistle Recall

 
 
 

"Find Me" Emergency Recall

 
 
 

Owner Class – Basic

Owner Class – Intermed.

 

Owner Class – Advanced

 
 

Owner Class – Master